How to dress in the mountain
For activities in the mountains and outdoor sports, protective and versatile clothing is very important. When we find ourselves outside we should protect ourselves against the cold, wind or humidity and try to make sure that the protective clothing is long lasting.
The best way to dress when taking part in outdoor activities is using a layers system. The advantages of this layers system is evident when one adds or takes away a layer of clothing and are able to adapt easily to the climate conditions, the level of energy been spent or the state of our body.
The key is finding the right combination of layers which form an onion effect of "skins" to allow you to take part easily in outdoor activities wherever you are. Typically there are 3 main layers, but this can be increased to 5, or even 6 depending on the type of activity and where it is going to take place.
The main layers
1st layer: Base Layer
This is the clothing next to the skin, whose function is to transfer moisture from sweat to the outside, in order to keep the body dry. This layer must dry quickly. The materials used for this layer are usually polypropylene, Power dry®, etc.



2nd layer: Warm Layer
This second layer is in charge of keeping you warm; this can be done with one or various layers usually made of the following materials:
• A mixture of thin and heavy fleeces and of various styles. There are various brands which make this kind of material but the most well known brand is Polartec®.




Clothing filled with down, feathers are the best insulation known. This type of garment is used in very dry and extreme climates as when it gets wet it loses a large part of its insulation properties.


Clothing filled with man made fibres, which are also great at insulation. They are very much appreciated for being very light and of being compact. The fibres most used at the moment are Polarward 3D®, Hollowfill®, Thinsulate®, etc.

3rd layer: Protective Clothing
The third layer or the waterproof layer fulfills the function of protecting us from the wind and the water. In this layer it is normal that there is no insulation but waterproof and breathable materials. The most used materials for this layer are Gore-Tex®, Ultrex®, etc.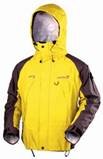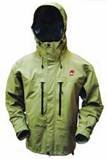 he combination of these layers makes it possible to rock climb in the desert, ascend an 8000m mountain and have a cup of coffee in a ski resort. It is just a matter of getting the right combination, which is very easy in the majority of situations.
How to choose the correct rucksack
• Day rucksacks, for carrying between 2 and 10 Kg should have a 20 to 30 litre capacity.
• Rucksacks for 2 to 3 day trekking, for 10 to 20 Kg should have a capacity of 30 to 60 litres.
• Expedition rucksacks are those with a capacity of 60 litres or more.
Remember that your hips should take the weight and not your shoulders.
How to reduce the weight of your rucksack
First of all evaluate the function and necessity of your equipment, you might find some things have a multi-use. We should ask ourselves over every item which is to be taken whether it really is essential. All items which are being taken "in case of something", and in the exception of them being for medical use, they are items that should be seriously considered for leaving behind.
You should always try to find the smallest and lightest of everything that you want to take.
How to carry a rucksack
Carrying your new rucksack in the incorrect way is only a bit better than pushing a shopping trolley up a hill. A rucksack carefully packed is more comfortable, stable and efficient and you won't be struggling to find your waterproof in a hurry when you really need one. Here is how to do it:
• Loosen all the compression straps so that the main part of the rucksack can be completely filled. Fill the rucksack evenly. Having loaded it, tighten the straps so that nothing can move or change place.
• Organise all equipment in bags; one for extra layers, one for food, one for the first aid kit, etc. Use soft items to cushion the hard items that otherwise might poke into your back. For example, place the cooking kit inside your clothing bag.
• Pack the heaviest things in the centre of your rucksack and close to your back to ensure optimum stability and weight transfer. Think "light, heavy, light"! Sleeping bag at the bottom, tent and food in the middle and clothes on the top.
• Keep all items that you are going to need during the trek such as maps, compass, jacket, sandwiches -in the top pocket, side pockets or right at the top of the main compartment. Put the other items that you are going to need when you stop, such as a light snacks and extra clothing close to the top of the main compartment.
• Put batteries, lip protection, matches, maps and other small items that you need at hand in a small bag so that you can find them easily. If there is a key holder in the pocket on the top of the rucksack, hook the bag on there.
• When scrambling, bushwalking, or ski touring, change the weight distribution of your rucksack to have the heaviest things at the bottom to lower your centre of gravity and improve your agility. Tighten the straps and avoid anything hanging on the outside of your rucksack which could catch on branches.
• Put everything back into the same place on each trip; you will automatically know where things are.
Weight distribution
Off footpaths
On footpaths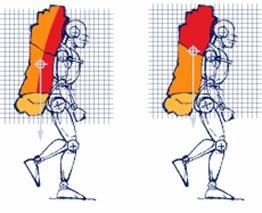 Heavy objects
Light objects
Sleeping bag, etc.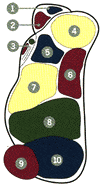 1. Light food for eating during the day trek.- 2. Waterproofs.- 3. Maps.- 4. Warm Clothing for use during day.- 5. Cooker and cooking equipment.- 6. Food.- 7. Change of clothes in a bag.- 8. Tent.- 9. Bed rest.- 10. Sleeping bag.
What to take into consideration with your trekking equipment
Trekking boots should be comfortable; comfy to walk in and protect your feet and ankles from the path and surroundings; it is also recommendable that they are waterproof. On the market there are lots of models available, the most well known ones are those with a Gore-Tex® membrane; furthermore the sole should have a good grip. A bit of advice, however obvious it may seem is to never carry out trekking in a new pair of boots because if your feet aren´t used to the boots they will rub and you might even get blisters.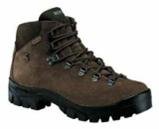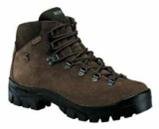 Socks should be soft; thick socks are recommendable as they will keep your feet warm. It is worth using synthetic materials for the socks as this will help to keep your feet dry in comparison with cotton socks.


You want trousers to be loose; it is very important that they are NOT jeans, cotton or any other material that withholds moisture. There are trousers and shorts on the market made out of technical materials that are ideal for trekking, such as Supplex®, Polyester, Polyamide, amongst others. They are all light and quick drying. It is worth a convertible pair with zips (trousers/shorts) for hot days.

Shirts and t-shirts too, should also NOT be of cotton or humidity withholding materials. There are materials that help get rid of humidity and are quick drying like Powerdry®, Supplex®, etc.



Warm clothing is also important, like a fleece or something similar.



A wind stopper and waterproof are also very important. There are a lot of special fibres and membranes available on the market today, but the one most recommended is Gore-Tex®. This prevents the wind and water getting through but allows any moisture from sweat to get out; allowing you to stay dry, which is important in humid places.

Gloves, hat and ear warmers are also important to cover the body extremities as the majority of body heat is lost from them.



A good rucksack is also vital; be it small for day activities or large for a trek of various days. It should have a shortening/lengthening system in the back to be able to make it comfortable all the time.


Walking poles are also important as they help to reduce the pressure on your knees, give you more stability and avoid a build up of blood in your hands.
A water bottle with a wide neck is essential as one of the most important things is to stay well hydrated. With the new hydration systems with a drinking pipe (for example Camelbak®) it is very easy to take on liquids and stay hydrated while walking, without having to make stops for just this purpose.

If the trip is for various days and you are thinking of camping a sleeping bag is also very important. The sleeping bag will need to be adequate for the temperatures of where you are planning on camping; for cold and dry areas a down sleeping bag is recommended and if it´s going to be warm then a holey fibre which does not absorb humidity and stays warm even if it does get wet.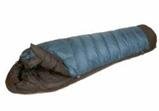 A good bed rest is also important as it will insulate you from a cold floor and make you relatively comfortable. There are currently some inflatable mattresses on the market which take up little space (Therma-rest®).


The tent should be suitable for Patagonian weather, taking into account wind resistance, snow and rain. It therefore needs to be a tent with an inner and outer shell and not too heavy as you will have to carry it for a few days.